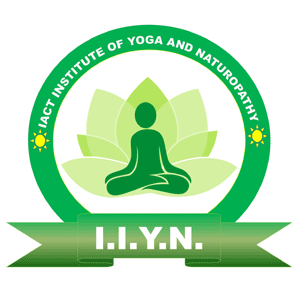 "Yoga is the art work of awareness on the canvas of body, mind, and soul."
Yoga is the science of right living and, as such, is intended to be incorporated in daily life. It works on all aspects of the person: the physical, vital, mental, emotional, psychic and spiritual.
The word yoga means 'unity' or 'oneness' and is derived from the Sanskrit word Yuj which means to 'to join'. The unity or joining is described in spiritual terms as the union of the individual consciousness with the universal consciousness. On a more practical level, yoga is a means of balancing and harmonizing the body, mind and emotions. Thus it is done through the practice of asanas, pranayamas, mudras, bandha, shatkarma and meditation, and must be achieved before union can take place with higher reality.
The practitioners play a very important role in making any system popular. Yoga and Naturopathy has been into Indian culture since ancient time. Indians did not separate Yoga from daily life in fact it was a part of everyday routine. Indians have always practiced naturopathy. Still nowadays with help of government agencies and other non- government agencies, various courses are held in yoga and naturopathy in order to make the system more systematic. Various degree, diploma and other courses are offered in Yoga and Naturopathy. The diploma courses are offered are generally of one year duration.
In Yoga and Naturopathy, meditation and different natural therapies are an integral aspect. With changing life style and global scenario, there have been changes in almost all the stream of traditional science to suit contemporary requirements.
There are many branches of yoga: raja, hatha, jnana, karma,bhakti, mantra, kundalini and etc. each individual needs to find those yoga most suited to his/her particular personality and need. In the last half of this century, hatha yoga has become the most well known and wisely practiced of the systems. However, the concept of what constitutes yoga is broadening as more people take it up and this knowledge is spreading.
Yoga and Naturopathy is based on various drugless treatments like Acupuncture, acupressure, Yoga and meditation, fasting therapy, Diet and nutrition, mud therapy, hydrotherapy, chairopractice and Osteopathy, Manipulation therapy, exercise and electrotherapy, reflexology, counseling and lots more.
IACT INSTITUTE OF YOGA AND NATUROPATHY
The IACT INSTITUTE OF YOGA AND NATUROPATHY is committed to spread the traditional heritage and lineage of Yoga and Naturopathy across the globe. Spreading awareness about the yogic way of life, we inspire people to lead amazing lives. It is our mission to engage as many people around the world in a journey towards self discovery and develop self worth with self improvement.
Our main objective is to train more and more professionals and teachers in the field to spread this great heritage across nations. Our main programs are centered around training professionals to absorb and imbibe Yogic and Naturopathic practices, gain experience and confidence with practical tools and techniques so that they can teach and train all kinds of practitioners. We help you to learn not only the techniques and practices of Yoga and Naturopathy but also create the best experience for your students while extending your own journey towards a better Life.
"Yoga is not an ancient myth buried in oblivion. It is the most valuable inheritance of the present. It is the essential need of today and the culture of tomorrow."